Got Boards On Your Mind?
APEX is the Complete A-Z Online Review Course that Prepares You for the Classroom, Boards, and Beyond…

When One Exam Stands Between You and Your New Life as a CRNA, How You Prepare Matters.
What's the best way to get ready?
"We've always done it this way" is one of the most dangerous phrases in anesthesia. The same is true for board review.
Just because a review course has been around for many years (or even decades), doesn't mean it's the best solution available today.
"But what about memorizing thousands of practice questions?" An unfocused plan that centers on practice questions may work well as an assessment tool, but it doesn't help you build the educational foundation you need to confidently pass the National Certification Exam. Here's why:
It doesn't provide the depth of knowledge you need to master the concepts.
It doesn't help you crystallize the information into your long term memory.
If You're Ready for a Better Way, You've Come to the Right Place…
APEX was born of the need for an online, interactive, and always up-to-date review course.
We've simplified several years of complex education and teach it in an engaging and easy-to-understand way. This means you'll finally be able to master even the most challenging concepts, and apply what you know to nearly any question about them.
It's never too early to get started with us.
Besides helping you pass boards, we'll help you prepare for the SEE and improve your performance on classroom exams.
---
"APEX made difficult topics easy to understand, gave great visuals and ways to learn and not just memorize the material. I kept waiting to run into a difficult question on boards and I never did – I finished in an hour. Thank you!"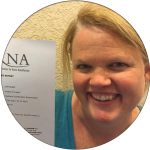 – Kristen Logan CRNA –
"APEX is without a doubt the only way to go to prepare for the NCE. The difficulty of the questions on the NCE don't compare to those experienced through APEX. I was well prepared, nothing came as a surprise, and finished in 57 mins with 100 questions. You guys are the best and thank you for the quick response to any questions I had. Cheers!"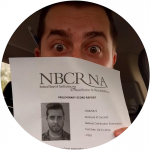 – Dez Cacciotti CRNA –
---
The Roadmap that Takes You from Student to CRNA
Here's how we'll help you pass…
Question-guided tutorials introduce each topic with a board-type question. Then, they follow with a review of 

everything you need to know

about that topic. This format keeps you engaged and helps you connect the dots to reveal the big picture.
Review exams give you extra practice to reinforce what you're learning.
Mock exams simulate the big day, so that you'll feel more confident going into the exam.
When we write things, we're more likely to remember them later. You'll get over 600 pages of printable workbooks that'll help you remember more of what you learn.
Mobile flashcards give you a high level overview of the entire course. They're a convenient way to review from your smartphone.
Over 3,000 questions help you get comfortable with the 6 question types you'll see on boards. These include hotspot, drag & drop, calculation, multiple choice, multiple correct response, and image based questions.
Over 1,000 images and tables simplify complex ideas and bring the content to life.
In addition to citing the 

current references

 on the NCE bibliography, we go a step further by cross-referencing multiple textbooks to make sure you get the most accurate information available.
Advanced analytics

 compare your scores to thousands of other students, so that you can hone in on your strengths and weaknesses.
Study plans help you stay focused. Each one is strategically designed to help you manage your time (3 – 14 week plans available).
As a bonus, you'll have access to our Study Hacks Mini-Course. You'll get key insight into learning theory, time management, test anxiety, and

our most powerful test taking tactics

.
---
The Best Guarantee in the Business
Thousands of students across the country trust APEX to help them pass boards.
You may be thinking, "What if I don't pass?" If the unthinkable happens, rest assured that we'll support you every step of the way.
Send us your scores, and we'll schedule a FREE strategy session over the phone.
As you prepare for your next attempt, we'll continue to offer 1-on-1 guidance.
If you don't pass the National Certification Exam on your 3rd attempt, we'll give you a full refund.
A review course is only beneficial to those who actually use it. To be eligible for our guarantee, you have to put in the time and complete the course.
How to Access the Course
Use your computer and tablet to access the entire course.
Use your smartphone to access everything except the tutorials.
Your progress is automatically synchronized across all your devices. All you need is an internet connection.
Try it for Yourself
Click the links below to see how APEX can prepare you for the classroom, boards, and beyond…
Are You Ready To Reach The APEX Of Your Potential?